Golija Mountain
Golija is one of the most beautiful and forest-rich mountains in Serbia. It is located 32 kilometres north of Novi Pazar and it is an ideal place for holiday and leisure activities in the midst of almost intact nature. The highest peak of Golija Mountain is Jankov Kamen (1833m high). The slopes of Golija are suitable for skiing. Since 2001, Golija Mountain has been under state protection as the Golija Nature Park, which was placed in a category I as a natural resource of exceptional importance. Because of the exceptionally well-preserved natural environment, but also because of its cultural resources, the committee of the UNESCO Man and the Biosphere Reserve Programme set up the Golija – Studenica Biosphere Reserve within the Golija Nature Park. Total area of Golija Mountain is 75.183ha and it is located between Ibar and Moravica Rivers and the middle course of Studenica River and mountains of Radočelo and the Pester Plateau, covering the territory of Municipalities of Kraljevo, Raška, Novi Pazar, Sjenica and Ivanjica. This area is predicted for setting aside land for tourism and recreation.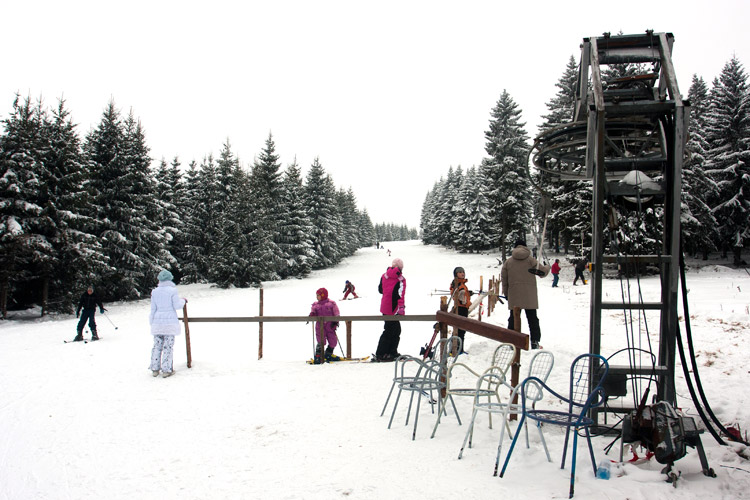 MOUNTAIN RESORT ODVRAĆENICA    —      PLANINSKI CENTAR ODVRAĆENICA
There used to be a ski resort at Odvraćenica which belonged to a Mountain Ski Association, and later it became a part of TK Raška, Novi Pazar. Nowadays it is a private property and exists as Hotel Golija.  The owner of this facility ''PP LJIN'' adapted and rearranged this object. They offer comfortale accommodation in rooms (1/2, 1/3, 1/4) and apartments. Each room and apartment has TV and a bathroom. There is a jogging track and courts for football and other sports. This mountain resort at place called Odvraćenica is 32 km away from the road. From Novi Pazar in the direction to Odvraćenica, go along old motorway Novi Pazar – Raška to suburb Postenje near The Church of Holly Apostles Peter and Paul, then through Šaronje and Tenjkovo, and follow the road to Odvraćenica. Touristic Resort Odvraćenica is located on the very spring of River Studenica, nearby the highest peak Jankov kamen (1833 m).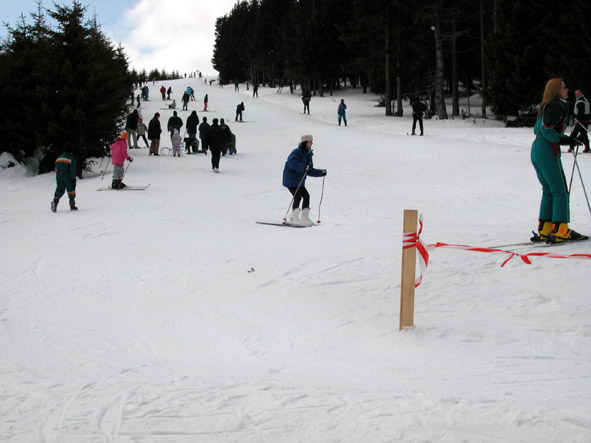 Ski resorts in Golija are located at an attitude of 1774 m on a very beautiful location where in the future some sport courts for Nordic discipline could be built. Touristic Ski Resort Odvraćenica has got five cableways and seven ski tracks which are from 450 m to 1100m long. Ski tracks "Kula 1", Kula 2", Kula 3", "Kula 4", "Goveđi do" and "Sovićke kolibe" are for recreation and "Kula 5" is for skiers training. For students and for schools in nature an amphitheater represents a special attraction as well as hiking across green meadows and picking plants (St. Johns wort, thyme, blueberries, raspberries, blackberries). In the warmer months of the year even the most tired guests will relax. For lovers of hunting, a commercial hunting and growing of fallow deers gives the possibility of a special relaxation and enjoyment.
Thanks to its outstanding unspoiled beauties and extreme wild settings UNESCO in 2001 declared Golija Mountain the First category Park of Nature and the Biosphere Reserve among the World's Nature Reservations called "Golija-Studenica", covering 75.183 ha.
Rogozna Mountain
Rogozna Mountain is located 12 km south-east of Novi Pazar. Rogozna Mountain range spreads along the south-west to north-east course on 20 km. It is situated in the triangle formed by Raška River and the upper and the middle course of Ibar River. Rogozna Mountain is intersected into long slopes and steep sides by the valleys of tributaries of those rivers where deep erosion is present sporadically. The highest summit of Rogozna Mountain is Crni Vrh which is 1504 meters high. Rogozna Mountain consists mostly of volcanic stones and at its north-east side of karst and limestone. The very mountain is part of a volcanic massif which was considered extinct 5000 years ago. It is widely believed that Rogozna is the youngest extinct volcano in Europe.
Rogozna Mountain is covered with dense forests. The ancient caravan road that used to connect Bosnia and Skopje and Salonica (today Thessaloníki) passed across Rogozna Mountain. This road was used for trading goods until the construction of Ibar railway. In the medieval period of Serbian history there was Rogozna tiny mining center inhabited with Saxons and Dalmatian traders.  The ruins of medieval town of Jelač which was possessed by the Queen Helen of Anjoy with related district with the same name are located on Rogozna Mountain.