There are good conditions for sports, recreation, keeping fit and healthy. Novi Pazar has fantastic recreation center in the center of the city. There are almost all types of sport courts – mini-soccer field, tennis court, basketball court, handball court, volleyball court, swimming pool, and jogging track (904 meters long). There is a playground for the children, an outdoor gym and Sports Hall "Pendik" located in the western part of recreation center.
Novi Pazar Sports Hall is the biggest indoor facility with the capacity of 2000 people. There is small hall, media center, café, hall for martial arts, fitness and gym, etc.  Sport Hall "Pendik" is opened in 2012 with the capacity of 2000 people. Volleyball Super league matches are usually played there. In addition to sporting events, international Fairs are regularly held in here.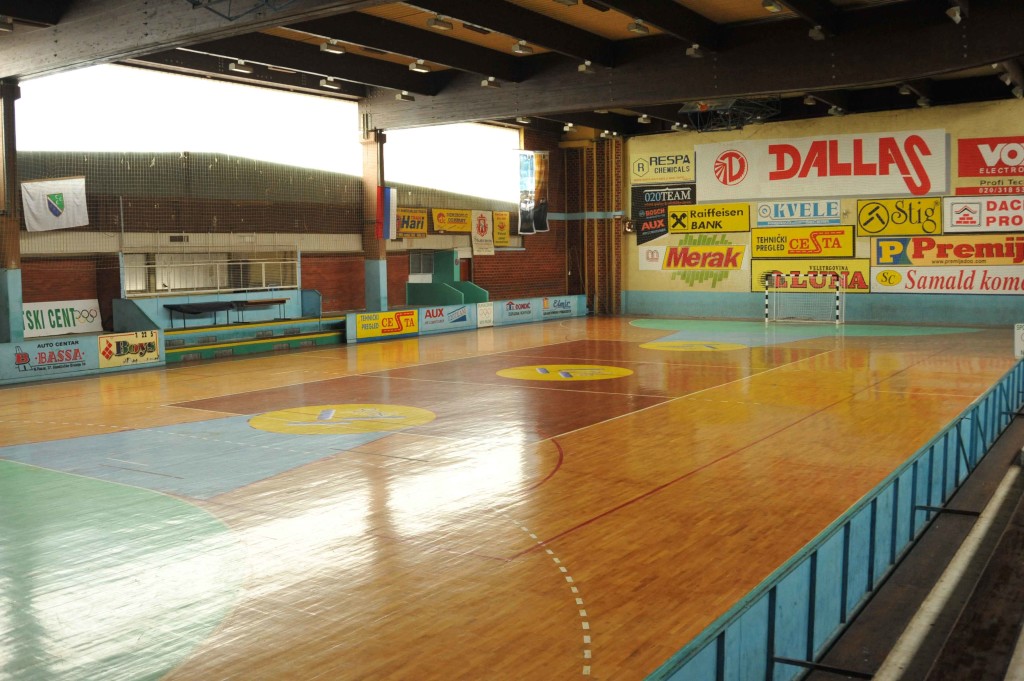 Sporting events
Sandžak Games and MOSI are the most massive sports event in Serbia. As the result of social events Sandžak Games started in the early fifties. This event gathered sportsmen in order to show unity, mutual respect, understanding and tolerance. Every year, Sandžak Games as multiethnic and multinational event take place in some of towns of the Sandžak Region.
The Ramadan Street Race takes place in the month of Ramadan (according to the Islamic Calendar) and Athletic Club Novi Pazar, as very successful club, has the most important role in this sport event.
The competition Memorial " Safet Mavrić – Ćako" is an annual event (from 10th to 13th August) organized by The Spots Association of Novi Pazar. It is dedicated to Safet Mavrić – Ćako , a sport legend of Novi Pazar. Every year the sportsmen from more than over 20 cities in Serbia take part in this competition. The event includes many sports like cycling, fishing, swimming and diving.
The Ramadan Football Tournament is the most massive mini-football competition in Serbia. Every year the football players of all ages (from the youngest to the oldest) take place in this event. The tournament is held in a month of Ramadan, every year. There are also participants from Serbia and other countries.
Sports and Recreation Centers
Novi Pazar  Swimming Pool
Novi Pazar Stadium
The football stadium "Šutenovac"
The football stadium "Novopazarska Banja"
Novi Pazar Sports Hall
Sports Hall at State university of Novi Pazar
Ski Center "Golija"
Sports – recreation center "Jezero – Ribariće"
A variety of different sporting events that feature both traditional and modern sports take place in Sports Hall "Pendik" .  The building of this indoor hall (stadium) expanded energy and gave more possibilities in sport development in Novi Pazar. Turkish municipality of City Pendik invested 350.000 Euros in construction of this facility. Novi Pazar invested 200.000 Euros and in a year and a half this magnificent sports hall was built. It got its name from its investor – Pendik.
Sports expansion began with the opening of the Sports hall "Pendik. The members of mini-football club and volleyball club won the most important matches here and it's labeled as "sports temple".
Sports – recreation locations
Motel "Golija"
Jogging trim "Vojniće"
Touristic Resort "Sopoćani"